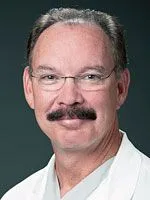 Robert A. Jubelirer, MD, FACS
General and Vascular Surgery
(215) 887-3990 phone
(215) 887-1140 fax
Abington-
Jefferson Hospital
Price Medical Office Building
1245 Highland Avenue, Suite 600
Abington, Pennsylvania 19001
(215) 887-5934 phone
(215) 481-3481 fax
Blank Vascular Center
Ground Floor Buerger Building
1200 Old York Road
Abington, Pennsylvania 19001
Education and Training
Medical School:
Temple University School of Medicine - Philadelphia, PA
Surgical Residency:
Abington Memorial Hospital - Abington, PA
Board Certification:
General Surgery
Specialty:
General and Vascular Surgery
Directorships
Director, Trauma Program - Abington Memorial Hospital 1985
–
1999
Medical Director, Comprehensive Wound Healing Center, 2003
–
present
Background
Dr. Jubelirer is board certified in General Surgery with over 20 years experience in private practice. His areas of special interest include:
General Surgery
Hernia
Gallbladder
Breast disorders
Vascular Surgery
Carotid Procedures
Varicose Veins (surgery and injection)
Access for dialysis
Wound care and Hyperbaric Oxygen Therapy
Dr. Jubelirer sees patients in the general surgery office of Surgical Care Specialists and in the Blank Vascular Center. He has been the author/co-author of studies published in the following peer-reviewed journals: Annals of Vascular Surgery, Journal of Trauma, American Journal of Kidney Disease, and Surgical Endoscopy. He is co-author of the chapter "Pediatric Trauma Triage" in Year Book of Pediatrics (Mosby-Year Book, 1992) and author of the chapter "Multisystem Injury: Initial Management" in Surgical Tips (McGraw- Hill, 1989). Dr. Jubelirer was the author of presentation at the Eastern Association for the Surgery of Trauma, the Trauma Program Directors Meeting of the Pennsylvania Trauma Systems Foundations, National Conference on Pediatric Trauma, Frederick A. Collier Surgical Society, and Day of Trauma at the College of Physicians of Philadelphia.
Dr. Jubelirer is a Fellow of the American College of Surgeons; he is also a member of the American Medical Association, American Trauma Society, Association of Automotive Medicine, Eastern Association for the Surgery of Trauma, Montgomery County Medical Society, and the Pennsylvania Medical Society.