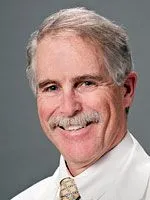 Theodore R. Sullivan, MD, FACS
, RVT
Director, Vascular Surgical Services
General Surgery

(215) 887-5934 phone
(215) 481-3481 fax
Blank Vascular Center
Ground Floor Buerger Building
1200 Old York Road
Abington, Pennsylvania 19001
Education and Training
Undergraduate:
St. Lawrence University, Canton, New York, BA - 1977
Villanova Univeristy, Radnor Township, PA, Pre-Med - 1983
Medical School:
Temple University School of Medicine, Philadelphia, PA M.D. - 1988
Surgical Residency:
Temple University Hospital, Philadelphia, PA 1988-1994 Chief Surgical Resident; Clinical Instructor of Surgery, 1993 - 1994
Fellowship: Temple University Hospial, Philadelphia, PA 1990-1991 Tufts University, New England Medical Center - Boston, MA Vascular Surgery, 1994- 1996
Board Certification :
General Surgery - Vascular Surgery
Affiliations:
Wounded Warrior Project
www.woundedwarriorproject.org
Background
At the Blank Vascular Center, Dr. Sullivan provides quality diagnosis, management, treatment and education for patients with vascular conditions. For many vascular conditions, treatment procedures often result in fewer complications, less time spent in the hospital, and speedier recoveries. Dr. Sullivan's special surgical interests include:
Peripheral artery disease

Carotid artery disease

Venous disease

Aortic aneurysm
Dr. Sullivanhas won awards and honors for his area of practice, including most recently the Excellence in Teaching Award from Abington Memorial Hospital's Blank Vascular Center. Dr. Sullivan has also received Philadelphia Magazines Top Doctor in Vascular Surgery nomination is 2011 and 2012.
Dr. Sullivan is also an active participate in the Vascular Quality Initiative Program which strives to improve quality, safety, effectiveness, and cost of vascular health care by collecting and exchanging information. He regularly attends meetings with other experts in vascular care to discuss which treatments work best, and how to improve vascular care.
Dr. Sullivan has published a variety of publications and given numerous presentations on surgical research and vascular surgery. His research interests include: The effect of estrogen on vascular smooth cell proliferation, restenosis after carotid and peripheral surgery and complex arterial recontruction for limb preservation. He is a fellow of the American College of Surgeons and a member of the Association for Academic Surgery, Deterling Surgical Society, Eastern Vascular Society, Peripheral Vascular Surgery Society, Philadelphia College of Physicians, Society for Clinical Vascular Surgery, Society for Vascular Surgery, and SVC Volunteers Program.