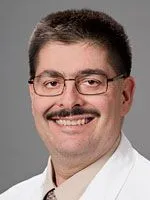 James V. Yuschak, MD, FACS
General and Trauma Surgery

(215) 887-3990 phone
(215) 887-1140 fax
Abington-Jefferson Hospital
Price Medical Office Building
1245 Highland Avenue, Suite 600
Abington, Pennsylvania 19001
Education and Training
Undergraduate : Duke University, Durham, NC, BS - 1977-1981
Medical School:
Temple University School of Medicine, Philadelphia, PA - 1981-1985
Surgical Residency:
Abington Memorial Hospital, Abington, PA - 1985-1990
Fellowship:
Maryland Institute of Emergency Medical Services, Baltimore, MD - 1990-1991
Board Certification:
General Surgery, Surgical Critical Care
Appointments:
Temple University School of Medicine - Clinical Assistant Professor of Surgery, 1997- present
Abington Memorial Hospital - Director, Trauma Program, 1999 - present
Director, Surgical Critical Care Education, 1991 - present
Surgical Director, Intensive Care Unit
Medical Director, Bloodless Medicine and Surgery, 2007 - present
Background
Dr. Yuschak is board certified in both General Surgery and Surgical Critical Care and has over 20 years experience in private practice. His special interest include:
Acute care surgery
Trauma
ICU care of critically ill surgical and trauma patients
He is a recognized trauma program director throughout the Delaware Valley and a principal member of the teaching staff of the General Surgery Residency Program at Abington Memorial Hospital. Dr. Yuschak graduated Magna Cum Laude from Duke University. While a resident at Abington, he was awarded a Traveling Fellowship by the Frederick A. Collier Surgical Society. Dr. Yuschak is a Fellow of the American College of Surgeons and a member of its Committee on Trauma (Pennsylvania Division). He is active in prominent trauma/critical care societies, including the Eastern Association for the Advancement of Trauma, the Pennsylvania Trauma Systems Foundation (Subcommittee on Geriatric Trauma), and the Society of Critical Care Medicine.
He presents regularly at national and regional surgical scientific meetings, and has had multiple presentations at each of the following: American Association for Surgery of Trauma, Eastern Association for the Surgery of Trauma, American Geriatric Society, and the Trauma Center Directors of Philadelphia. Resulting Studies have appeared in such peer-reviewed journals as the Journal of Trauma, the American Surgeons, Current Surgery, Diseases of the colon and Rectum, Journal of American Cardiology, and Surgical Endoscopy .
Dr. Yuschak is the Director of Surgical Critical Care Education and a principal member of the teaching staff of Abington Memorial Hospital General Surgery Residency Program and is dedicated to surgical education. He is also the Director of the Bloodless Medicine and Surgery Program. He was first appointed to a teaching appointment at Temple University School of Medicine in 1997.
Besides his passion for medicine, Dr. Yuschak enjoys his family life, Duke basketball, and the Jersey Shore.